Leading Manufacturers of Mobile Concrete Batching Plant, Mobile Continuous Concrete Mixing Plant & Concrete Mixers.
Since 1969, Rapid has pioneered game changing mixing technology. Recognised as one of the world's leading manufacturers of equipment for the concrete, construction and environmental industries, Rapid is the manufacturer of choice for many of the major global concrete and construction groups.
Home Grown Success to Global Leader
Craigavon Engineering (Rapid) was established in 1969  by the late Robert (Bertie) Pickering and Jim Lappin. The company originally manufactured agricultural equipment out of a humble domestic garage, not more than 7m x 4m.  Later in the early 1970's, Craigavon Engineering moved into larger premises and diversified into the manufacturing of plant and equipment for the ready mixed and precast concrete industries.
On commencement of exporting in 1984, Craigavon Engineering changed its name to 'Rapid'.
Today, with a presence in more than twenty countries worldwide via a wide-reaching international dealer network, Rapid is a trusted partner to a variety of customers ranging from multinational construction groups to small concrete producers.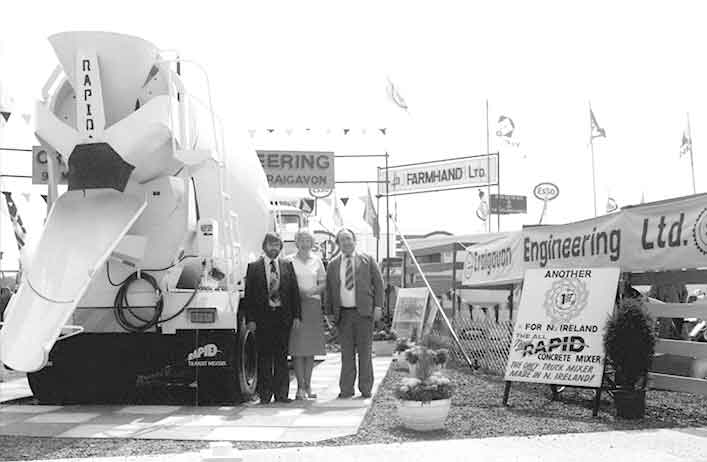 Helpful
We really care about our customers, ensuring that their feedback is heard and acted upon. We're proud to develop products that are driven by the needs of our customers, products that don't overpromise and under deliver.
High-Tech
We're always at the cutting edge of design, Rapid's products are designed by our team of highly qualified engineers using the latest 3d design software. We're never happier than when we're innovating. It's our goal to make great products, using premium in-house equipment, that delivers on its promises.
Heroic
We go the extra mile before and after your purchase. With a service and support team of highly qualified technical operatives and service engineers, we will ensure that all your after sales requirements are met with total professionalism and quality. We carry a large stock of all our Rapid genuine spare parts and can offer a same day dispatch on most items.
Rapid Family Expansion
In 2019, the Rapid family expanded to include Rapid Power Generation and Rapid Truck Mixers.
Rapid Power Generation Ltd, formerly A1 Power Systems Ltd, manufacture generating sets from 10Kva – 2500Kva, at Rapid's state-of-the-art manufacturing facility in County Armagh, Northern Ireland. With over 30 years of knowledge and experience in the world of diesel power generation, Rapid Power Generation cover all aspects of the generator industry. Visit Rapid Power Generation's new website to learn more: www.rapidpowergen.com.
Rapid Truck Mixers Ltd are suppliers of premium lightweight truck mixers. Using only the highest quality corrosive-resistant steel, Rapid truck mixers are ideal for both high and low slump concretes. Rapid truck mixers are manufactured using high quality componentry from premium brands such as, ZF, Bosch-Rexroth and Arcelor Mittal. A wide range of models and sizes are available. Learn more at: www.rapidtruckmixers.com.
The Right Tools for the Job
Each machine is produced in our 50,000 square foot purpose built factory. We take great pride in our manufacturing capabilities, which incorporates lean manufacturing, and have the latest equipment, including:
·         Kaltenbach KBS620 DG/T Drill & Saw Line
·         Esab Suprarex SXE-P 3500 Plasma
·         Ermaksan HGD3100X13 Guillotine
·         LVD PPEB 220 Press
·         Excel AHS30/04 Plate Rolls
·         Akyapak APK100 Section Rolls
·         Colchester Combi K2 Lathe
·         Colchester Combi 4000 Lathe
·         Richmond VMC1020 Mill
·         Hodge Clemo shot-blasting room and Dalby paint booth
We only use high quality components from internationally recognised brands. This ensures we have a strong international network of distributors, reducing lead times and offering superior customer support. As required by the 'Construction Products Regulation (CPR)', Rapid has achieved CE Certification for Structural Steel (BS EN 1090-1).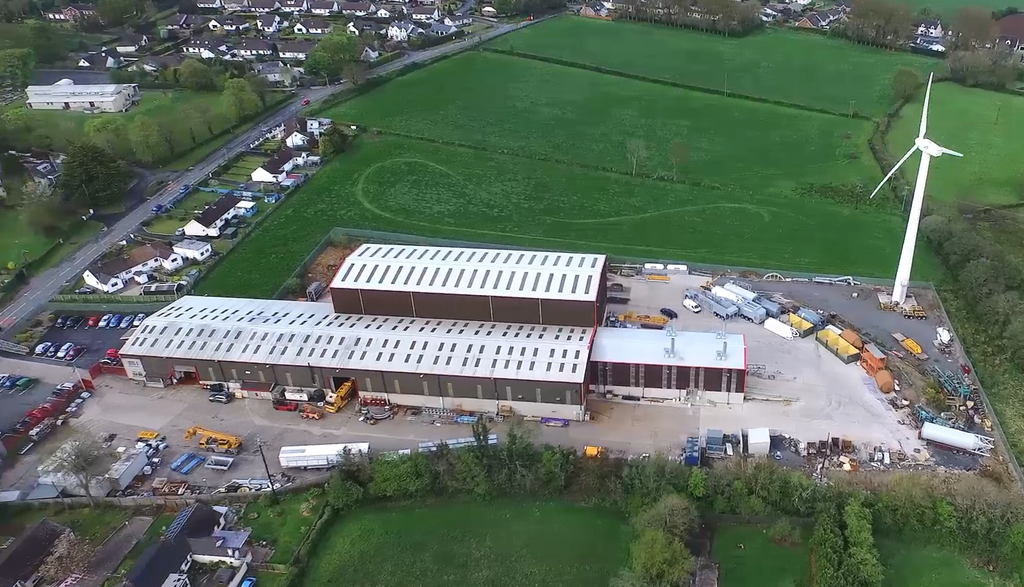 50,000 SQ FT
MANUFACTURING
FACILITY

30+
EXPORT MARKETS
WORLDWIDE

100%
GREEN ENERGY
POWERED FACILITY

1000
INSTALLATIONS
WORLDWIDE