Dealer Spotlight – Lincom Group.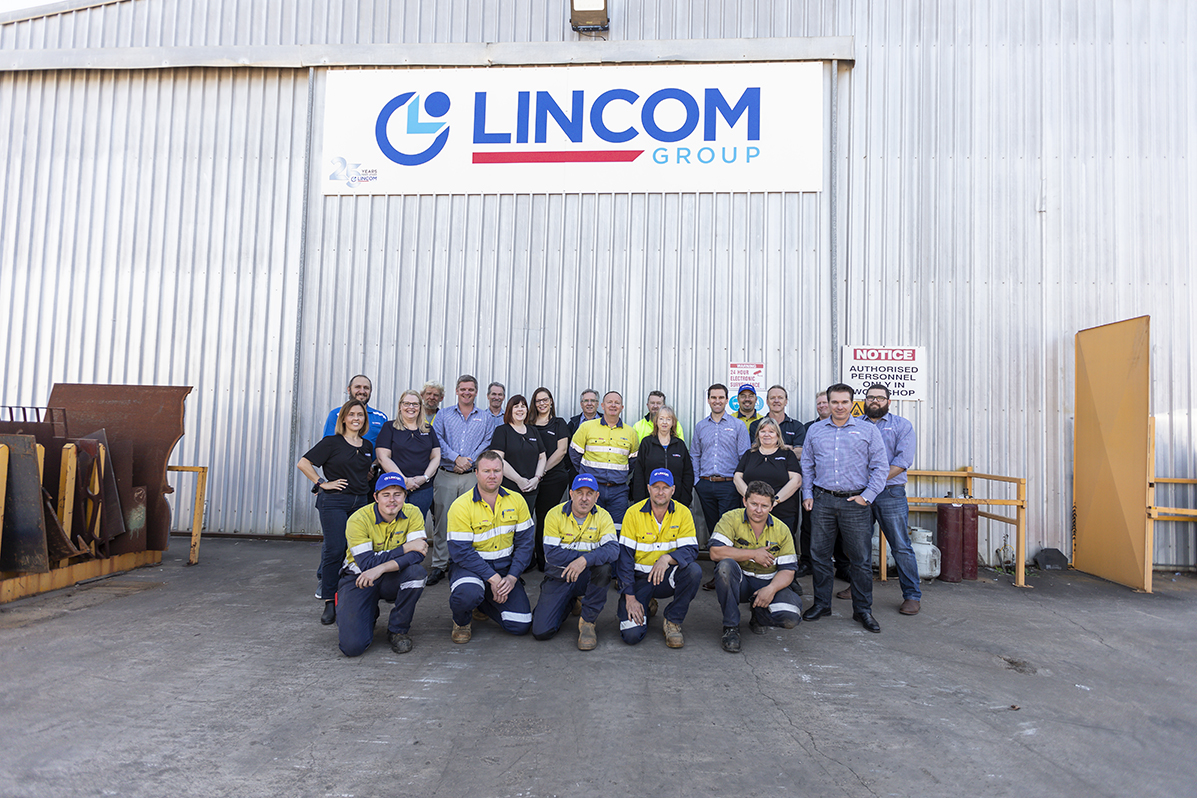 About Lincom Group
Exclusive Rapid dealer Lincom Group has operations throughout Australia, New Zealand, Papua New Guinea and the Pacific Islands. They remain a wholly Australian owned and operated family business, backed by a team of dedicated industry professionals.
Established in 1994, today Lincom Group is a parent company for a specialised range of businesses, supplying the quarry, mining and forestry industries with the sales, service and hire of screening, crushing, bulk handling and recycling equipment. They are on-hand for the entire equipment life cycle, from spare parts and service to machine rebuilds.
Lincom Group's significant equipment commissions to date speaks volumes about their capabilities. The strong relationships they've built with their customers speak even louder about their values.

Featured Lincom Group project: supply of Rapidmix 400CW to civil contracting & bulk haulage business, Australia.
A recent Rapidmix 400CW mobile continuous mixing plant delivery to an Australian-owned civil contracting and bulk haulage business extended their capability to produce a variety of materials in large volumes, all with precision control.
The plant offers a cost-effective solution where high specification compliance coupled with a high-volume, fast throughput are critical. The Rapidmix 400CW will be mainly used for operations at the quarry but will also be sent out to other sites when necessary – the unit has a national standard for vehicle safety certification making it easy to transport.
Fully adjustable feed rates
The decision to purchase the mobile continuous mixing plant is attributable to the ability to do batch on demand, adjust the feed rates and change the recipe as required. The quarry uses its own hard rock source to produce its mixtures, offering countless advantages in meeting the supply and demand requirements of the local market.
The new plant also offers peace of mind with its user-friendly, touch screen record-keeping system that is automated, precise, and detailed. The quarry is able to monitor all production that was completed in the day, including the formulas throughput.
Ease of maintenance and clean out
On the safety side, the pugmill is easy to access for maintenance and cleaning, being at a ground level eliminates the working at height hazard.
To ensure the machine is performing on its peak efficiency every day, after the delivery and commission, Lincom Group's technicians provided hands-on training on the operation, maintenance, and safety features.
The Rapidmix is already hard at work and has been constantly producing high-quality homogenous material, all with the highest mixing action and maximum output.
Contact Lincom Group
If you're located in Australia, New Zealand, Papua New Guinea or Pacific Islands, visit  www.lincom.com.au / www.lincom.co.nz for more information about the Rapid mobile plant or spare parts ranges.