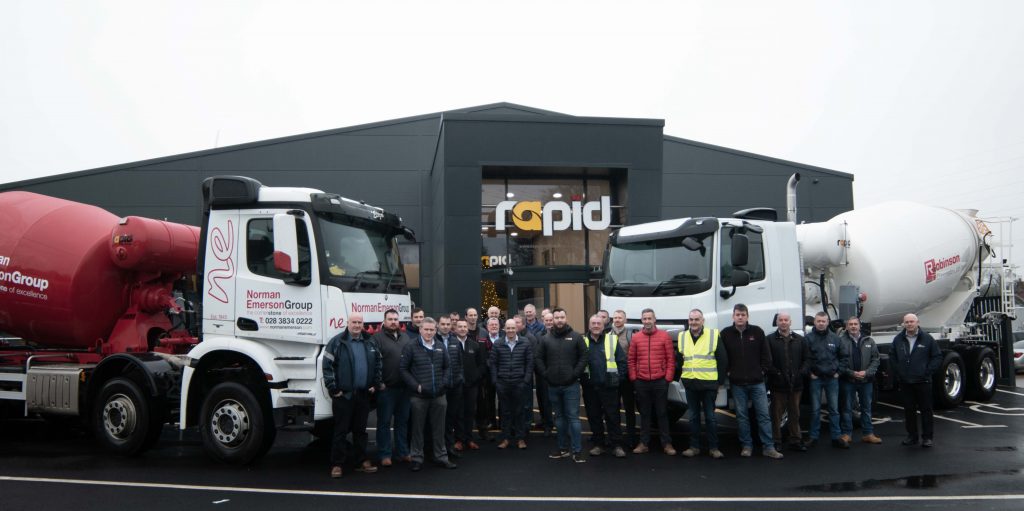 Rapid's new sister company, Rapid Tumbler, recently unveiled the first in its range of premium lightweight truck mixers at an open morning at Rapid HQ.
The open morning was attended by many local and national readymix concrete companies, as well as member of the Mineral Products Association Northern Ireland (MPANI).
Attendees had the opportunity to view the new 8m3 capacity truck mixer and meet with representatives from Mercedes, Volvo, Scania and DAF truck manufacturers. The morning was concluded with a factory tour and a light breakfast.
Rapid Tumbler are suppliers of premium lightweight truck mixers. Using only the highest quality corrosive-resistant steel, Rapid truck mixers are ideal for both high and low slump concretes. Rapid Tumbler's range of truck mixers feature componentry from leading suppliers including Areclor Mittal, ZF and Rexroth (Bosch Group).
Visit www.rapidtumbler.com to learn more.