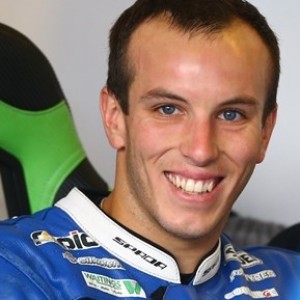 Rapid is proud to sponsor Keith Farmer of Quay Garage Racing (Honda, UK). Double Superbike Cup champions Quay Garage Racing will return to the MCE Insurance British Superbike Championship paddock this season, lining up in the Pirelli National Superstock 1000 Championship with former champion Keith Farmer at the helm.
The Devon based team will again line up with the Honda CBR1000RR Fireblade, the manufacturer with whom they celebrated the Superbike Privateers Cup title victories in 2005 and 2009. Farmer and the team are now looking ahead to their first pre-season test alongside the Honda Racing MCE BSB team ahead of the opening round of the season on April 8/9/10 at Silverstone.
Farmer said: "I already feel very much at home with the team, and I can't wait to get on the Fireblade to start testing. I will be giving it my best shot this year but I am also hugely encouraged by the fact that the team see this as a long-term partnership."
Team owner Ian Woollacott said: "I am delighted to be returning to the paddock having had a year away, and I am particularly pleased to renew our association with Honda. I feel that with Keith we have a realistic chance of winning the title this year, but we both see this as a long term project to be able to showcase Keith's talent over the next few years."
Havier Beltran, Honda Racing team manager commented: "It will be great to see Ian and the team back in the paddock this year, and we look forward to working alongside them again providing technical support. Keith is a talented rider and we're all looking forward to seeing what he can do on the Fireblade. Our winter testing programme will start soon, where Ian and the team will join us."
Rapid wish Keith and the remaining members of the Quay Garage Racing team every success for the 2016 season!
(Source: http://www.britishsuperbike.com/news. Last updated Thursday, January 14, 2016.)