What is the best method of Soil Stabilization?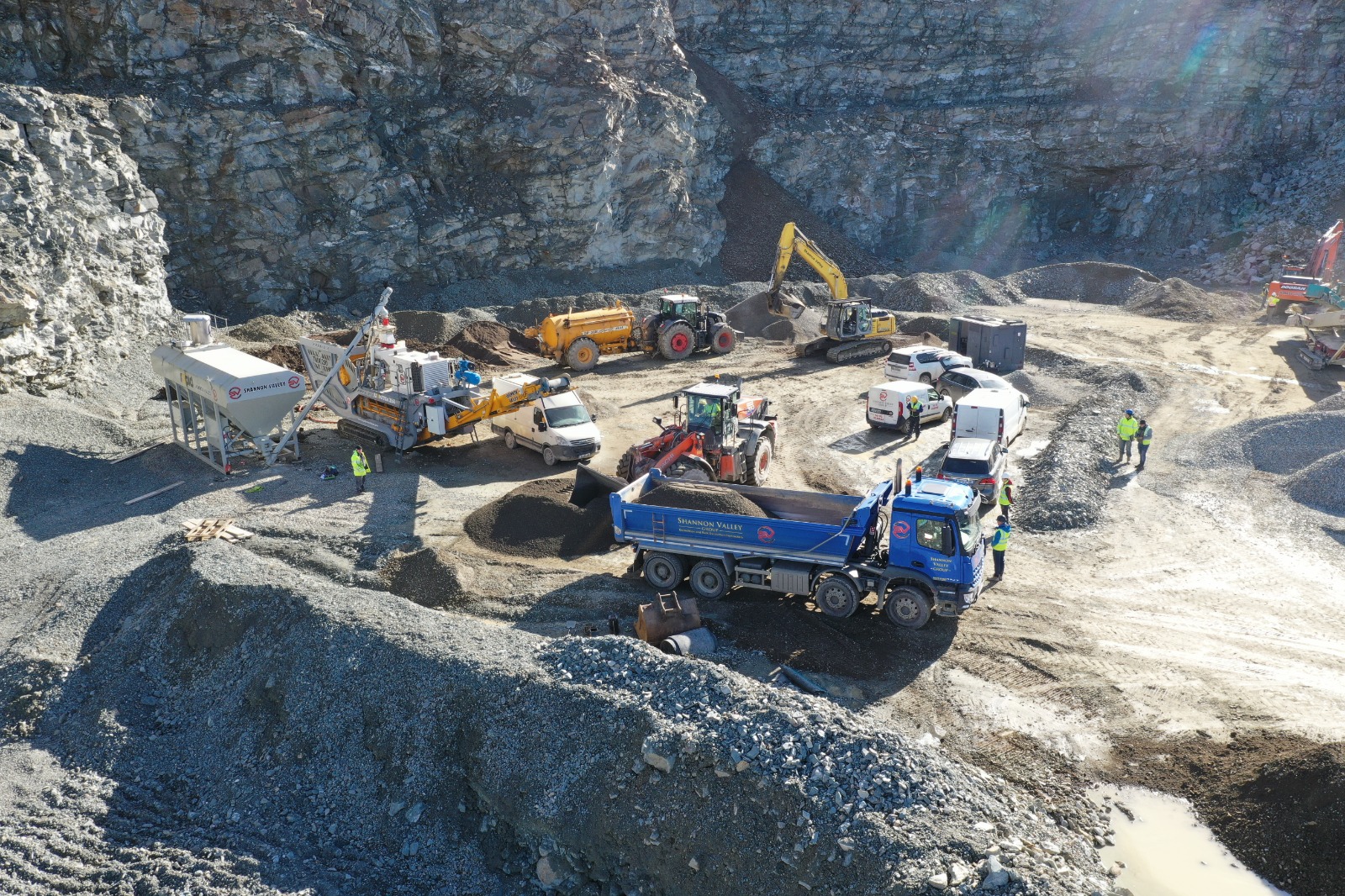 Soil Stabilization is the process of using cement, lime or other trusted binders to improve areas of weak and contaminated soil through geotechnical methods. The soil stabilization process involves treating the soil with this binder to alter the physical form of the soil, making it more fit for its intended purpose.
What are the benefits of Soil Stabilization?
In many instances, soil stabilization is carried out to increase the strength of soils for construction, such as on highways, roads or pavements. This process can also be carried out for environmental and economic reasons, for instance to increase the usage of waste materials in construction projects. When soil stabilization results in a more compact, immovable area of soil, it is also likely to improving its waterproofing properties.
Ex-situ soil stabilization offers a more efficient use of raw materials, limited waste disposal, and the use of virgin materials. The improvement in weak soils produces a viable construction material, suitable for re-use, and making it more fit for purpose.
There are several methods of soil stabilization which Rapid International products are widely trusted to assist with. Our Rapid Trakmix is one of our most innovative mixing plants. Trakmix's was specifically designed to offer flexibility for a wide range of sites and applications, regardless of the type of binders required in the mixing process.
What are the different methods of soil stabilization?
These different methods of soil stabilization are often differentiated by the type of binder used in the process, and each binder has its own unique properties. Although there are several binders which can be used in the soil stabilization process, cement and lime are the two most common.
Using cement for Soil Stabilization
Cement is one of the oldest and most versatile binders that is used in soil stabilization. It is regarded as particularly effective and is generally readily available. It can be particularly useful, for example in sections of road pavements with weak soil subgrade. Cement stabilization can result in better resistance to frost and ice, improved stiffness and can also be used to strengthen soils which have already been pre-treated with lime.
Using cement as a binder often involves the mixing of soils and cement on site, and the Rapid Trakmix is perfect for this – being a mobile continuous mixing plant, which means the job can be completed faster and more cost-efficiently.
The Rapid Trakmix is an innovative, track-mounted, self-contained and totally mobile continuous mixing plant. Trakmix is perfect for road construction, aggregate recycling or environmental stabilisation projects.
Using lime for soil stabilization
There are two primary types of lime that can be used in soil stabilization: high magnesium and high calcium. The soil plasticity index helps in deciding what soils that lime would an appropriate binder for. Lime is economical and is often used in the stabilization of highways, improving foundations or slope stabilization. It stabilizes the soil whilst in turn removing water.
What is Ex Situ Soil Stabilization?
Ex situ soil stabilization involves excavating and mixing soil with a binder, typically cement or lime, in a mixing plant before it is placed it in its final point of deposition or stockpiled to cure before being finally deposited.
Ex situ stabilisation is significantly more cost-effective when compared to traditional aggregates and muckaway method.
Why the Rapid Trakmix is becoming the tried and tested method for soil stabilization.
The Rapid Trakmix is quickly establishing itself as a go-to for those seeking cost-effective soil stabilization solutions across a range of industries, due to its mobility, efficiency and ease of setup.
Trakmix can be moved from site to site with ease, via a single-load road-towable unit. Once on site, setup is in a matter of minutes, via remote control – minimizing downtime and maximizing outputs.
Trakmix has been specifically designed for a seamless mixing process. Excavated and screened soil is mixed with the appropriate binder (cement, lime etc) in the Rapid Trakmix's integral continuous mixer. The Trakmix's aggressive, high velocity mixing action, combined with full weighing of all materials, ensures fully homogeneous outputs.
The Trakmix features full weighing capabilities via an integral fully automated control system, offering accuracy and accountability. It boasts adjustable feeder gates from the aggregate bins as well as a variable speed belt feeder to aggregate weigh belt. Powders are fully weighed via a twin hopper system with twin-screw discharge and flow-meter provides metering of the water. An integral 600 litre water tank and provision for admixtures is also included.
Regardless of what material you opt for in the stabilization process, the Trakmix is at the cutting edge of new technology. Our unrivalled pugmill is the largest and fastest continuous mixer on the market, offering outputs of up to 250TPH.
Contact us today for a brochure, or to arrange a phone call to see how the Rapid Trakmix could help increase efficiency and reduce costs on your ex situ soil stabilization project!